About Intra Management Solutions
We partner with clients in a number of industries to help them execute their projects successfully. By employing the most advanced project management methodologies and tools, we help them achieve only the highest levels of satisfaction. As innovative and nimble thinkers, we empower our clients to pull off the impossible.
At IMS, we live and breathe projects, but our people are the heartbeat of our company. This focus on our people goes beyond matching the best experts with a project — it's the core of our ethos, drives every move we make, and is central to how our team communicates and collaborates in our decision-making processes.
It's also the reason we constantly support our experts in the field and remain totally accessible to our clients. We are dedicated to prioritizing quality above quantity and aim for deliberate, purposeful growth in every project. We are straight shooters who trust each other and are in it for the long haul.
A project with us isn't just a project — it's a partnership.
We are passionate about our clients' success. Relying on flexibility and ingenuity to achieve the outcome and get the results our clients desire — time after time. IMS sets the standard for customer satisfaction by developing and nurturing thriving partnerships with our clients.
Our strengths include the willingness to listen and ability to communicate. We maintain a culture of openness and accessibility, not only with our clients but also within our team. Every team member knows that IMS stands behind them, and that's why they are able to make a maximum impact for our clients.
When our clients trust us to support their projects, they depend on our partnership and ability to see it through. Call us today and let us show you how we put our approach into practice.
The people who make up the IMS team are the heartbeat of the company, and we are as committed to our people as we are to our clients. We seek to establish long-term relationships with our team members and maximize their professional success and personal growth.
Our multiphase vetting process allows us to assess not only tech skills but also personalities, which empowers our people to achieve excellence. By matching the right individuals with the right projects at the right time, we enable our clients' projects to reach next-level, optimal performance.
We aren't just full of empty talk but do what we claim to do. Want to walk the walk with us? Get in touch and find out how you can join our team.
Intra Management Solutions (IMS) was founded and incorporated by its current President, Matt Wojciechowski, in 2011.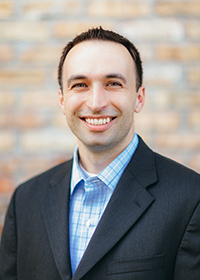 Matt's initial focus was on providing the best program scheduling services and Earned Value Management consulting for Aerospace and Defense companies. His commitment to customer satisfaction coupled with his acumen and agility in providing these services soon created a demand that exceeded the supply. This led him to expand his company and hire the best and brightest consultants to support and provide the same commitment to customer satisfaction and quality of service.
Over the next decade, IMS has continued to grow into other industries, expanding its services, expertise and broad array of tools and technology.
Request A Quote
Achieve next-level project performance